Presented by Mike Clay on 04/09/2018 2:00pm
Did you know that the WAY you implement content on your site will make or break your SEO (Search Engine Optimization)? Not only that, it will determine if you rank for 2 keywords or hundreds of keywords.
We recently demonstrated how to build a Skyscraper page (and their importance in Google Maps for business) but in this Digital Marketing Webinar, we are going to dive deeper.
In order to properly use Content Templates, have the greatest impact on your SEO, and increase your traffic and conversions, step back and look at your content from a marketing mindset.
We already know the importance of a solid silo structure built with the pages of our websites.
In addition to more about the Skyscraper page, we'll also explore 2 additional types of Content Templates - the GEO Relevance Content Template and the Blog Page Content Template. We'll learn what each of the three templates does, how to use each template, and when to use which template to dominate your market.
The goal of this webinar is to demonstrate the ease in which you can use content templates to build in 2 additional silo structures within the basic silo structure of your website.
Content templates from a digital marketing perspective are not used arbitrarily, but in a very specific location and with a very specific structure to provide the oomph you need to dominate your market and begin to notice a substantial increase in traffic without having to add a substantial amount of additional content.
As with any website, your Home Page should always remain a broad overview of how your company, the market you are serving, and the services and products you provide, are going to benefit your customers and clients. This does not change with the addition of digital marketing content templates. The Content Templates compliment your standard pages by building in additional silos using additional, strategically located pages and deep linking.
Keys to a Successful Skyscraper Content Page
It is a single page silo
3500+ words
Ranks for MANY MANY Phrases
Adds a Massive Layer to your Marketing
The template, illustrated in the image above, is not meant to be used as a literal template or layout, but rather, as a guide to the things that should be included in any Skyscrapper Page.
The specifics of the elements should be adhered to.
H1 – Statement includes Primary Keyword
H2 – Questions that include Category KW
H3 – Supporting Article KW's Min 2 per H2
Anchor / Jump Links Build the SEO Structure
The structure of the page should mimic the basic rules of an outline. For example, your H1 and H2 tags should divide points or topics and the H3 and H4 are used similarly to subpoints/subtopics farther down the page.
Subpoints always go under the main points of which they are a part and which they support. And when you divide anything (smaller than your H2 tags), you should always have at least two parts.
Therefore, at least 2 H3s go in between any H2 and any two H4s go in between any H3s.
PROTIP: H tags should NOT be used for design, they are designed for marketing and identifying the order of importance. This basic concept and structure should be consistent throughout your website.
Using the GEO Relevance Content Template to Quickly Dominate Your Market
Designed to get pages indexed quickly.
The 3rd silo for Localized Sites (after the website as a whole and any Skyscraper pages)
Can be built over time
The Purpose of the GEO Relevance Page
When you are using the GEO Relevance content template you MUST have a clear mindset and understanding that you are not creating these pages to rank. Meaning, they do not need to and are not designed to show up high in any search result.
As a general rule – and depending on the average words per article for your competitor, the GEO relevance page should have fewer than 500 words. For example, if the competition average is 300 words, then your GEO page should have no more than 250, etc.
We do not need more words because our pages are not built for the purpose of ranking – only indexing. These pages are only building GEO relevance into our website and hold no market value.
Links on GEO Relevance Page
Link to the ANCHORS of the primary skyscraper with an LSI / LARI term of the H2 in the Skyscraper
Link to the relevant Landing Pages to build local relevance for those pages
The Map on a GEO Relevance Page
This is NOT an image but an embedded map (refer to the Google My Business – Map Marketing webinar for details)
It needs to be Directions from surrounding areas to the Map Listing location.
Secrets of the Blog Post Content Template
Deep Site Links to improve Index
Pushes list building easily
Builds Massive Theme Relevance
Need 5 articles per category to set a theme
The Blog Post Content Template Format
Titles should be questions that answer the pain
Link to other articles in ONLY the same category
Never Link to other silo theme categories
The Process of Finding Content
Research your competition's indexed pages using Google search.
site:domain.com
Research your keywords on your competition's websites using Google search.
site:domain.com intext:keyword
Google Boolean can tell you how much content you need to dominate your industry. The number of results for your search of the keyword you searched is the minimum number of articles you need to outrank your competition. Meet, or better yet or beat the number of articles of your competition by 10% to dominate any keyword for your industry.
The Cold Hard Facts About Your Content
This information is not for the faint of heart and is not recommended to be shared with your clients because we all know it is already hard enough to get them to provide us with their content.
Only 30% of your traffic will ever read your posts.
70% of your traffic will go directly to your landing pages. It is from this 70% that your conversions occur.
What is important here is not the percentage but that the actual number of conversions that will rise simply because you have more people visiting once these Content Template processes are put into place. It is a simple math and numbers game.
Let's use this daily visitors example. One recent day you had 100 visitors to your website. 70% of 100 visitors are 70 people who have landed on your landing page and have a possibility of buying something from you.
After the Content Templates were applied, your website traffic increased and you now have 1000 visits a day.  70% of 1000 is 700. Now, you have 700 chances that someone is going to buy from you. If your conversion rate is the same for each day, the day with more visitors will have a higher sales total than the before the implementation of the Content Templates.
Skyscraper Example Page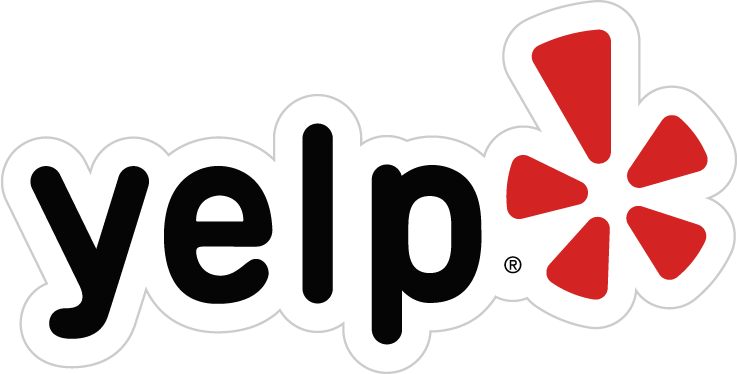 Glass Repair Services In Georgia Have a broken windshield? Broken door glass? Don?t worry! At H&A, we specialize in all auto glass replacements for foreign or domestic vehicles. We also carry glass for the following truck models Hino, GMC, Isuzu, Intl., Mac, and Fuso. Replacement Services for Windshield, Door glass, Vent glass, Quarter glass, …Read More

h-amobileautoglass.com
PROTIP: The similarities and differences of Anchor Links and Skip Links.
Both Anchor and Skip links are links on a page that when clicked will bring you to a specific place on that page.
Skip links are mainly used for accessibility by screen reader users for bypassing or 'skipping' over repetitive web page content – most commonly navigation, content, footer.
Presenter Bio: Mike Clay
Mike Clay is a Digital Marketing Consultant. Mike founded Clay Digital Consulting - an Atlanta based firm of Marketing Consultants, in 2013. His team is highly trained in Digital Marketing and Branding. With skills ranging from graphics design to Neuro-Marketing, they push the limits to the cutting edge and work to be the innovators in the Digital Marketing industry.