Presented by Kerry Carron on 12/10/2018 2:00pm
Social media is a fast-paced world – ever changing and ever evolving. In 2018 we saw a lot of focus on privacy, GDPR, and the collection of data in general, while at the same time we watched some social media platforms become more intimate with their users introducing stories and one-to-one messaging.
It appears that people don't want to be known for, or associated with their demographic as much as they want people to know they are unique human beings. Additionally, as we spend more an more time on social media platforms, we are learning to expect more value from the social media networks in return. Thusly, we can use this knowledge to realize that our customers and clients are going to expect more value from us with the information we are providing through our social media channels.
As a freelancer and small business owner, it is imperative for us to be able to reach our audience in ways that are authentic to us and our business' culture as well as being able to connect with them on a more personal level. It is the combination of these two elements that will allow us to build those meaningful business relationships and create the biggest return on our marketing investment.
5 Social Media Trends to Adopt For 2019
Build & Rebuild Trust
Use Social Stories
Expect to Pay to Play
Integrate Sales & Shopping on Social Channels
Systematize Messaging (and bots)
It is particularly important to understand what we are really talking about here. This webinar is NOT going to tell you how to better use social media
Build and Rebuild Trust
The trust has been broken between the consumer and social media networks. A 2018 Edelman Trust Barometer Special Report, reveals that brands (that is us and our businesses) are now directly feeling the effects of the lack of trust in social media. This lack of trust is not local, or even country specific. It has been identified as a world-wide distrust.
This affects us as freelancers and brand marketer because our businesses want to use social media to reach our customers and clients!
Interestingly, our customers and clients expect us (the brands) to take action. But, as freelancers, we are not going to be able to do it all alone. It seems it will take some joint efforts to restore trust.
Our focus here should not be on increasing our reach as much as it should focus on creating an environment of quality customer and client engagement. Quality over quantity. We need to move away from the same posts across all of our networks and toward contextual content and messaging designed for our specific audience.
Business and brand communities can introduce concepts, sharing well researched and thought out content and allowing their excited users to talk to one another. This type of conversation develops the relationships of the most valuable audience group.
We have also noticed that social media influence has shifted away from celebrities and back toward immediate friends, family, and acquaintances on social media. There may be no better time to develop or reapply touchpoint types of business and marketing strategies that show our audience your authenticity.
We need to deliver valuable, engaging, and opportunistic content in the right context while being authentic and genuine to our brand.
Techniques to Rebuild Trust
Instagram: Create a branded hashtag that aligns with our values, not just our offer.
Twitter: Create and run a Twitter chat to discuss specific customer interests.
Facebook: Create a Facebook group to address audience interests, attract our biggest fans, and facilitate engagement.
Facebook: Create a Secret Facebook group to provide an atmosphere of exclusivity and intrigue for launches and special promotions.
Facebook: Host regularly scheduled Facebook live Q&A to address problems and challenges proactively and transparently.
Any Platform: Connect and network with micro-influencers.
Tap into existing peer networks – reshare branded social content relative to their unique audiences and gaining entry into their existing circles of trust.
Social Stories

Storytelling with content was introduced by Storify, a social media platform that allowed users to collect data from different social media platforms and post them in a timeline to tell a story. Though Storify is no longer in business, their concept and the reality of the power of storytelling has since taken a strong root within social media platforms.
Almost a billion users are already using stories to share. Stories are growing 15 times faster than feed-based sharing. This is growing so rapidly that FB executives believe that stories will overtake news feeds within the next year.
Social media is also pivoting and turning farther away from text-based platforms originally designed for desktops. Now, the focus is rapidly chasing mobile-only networks that allow people to capture their experiences, stories, as they are happening. This is because stories feel real and they are immediate and personal.
As this new format develops and grows we can expect that stories are going to impact the style of content. Although high-production value type content is still needed and has its place, we can already notice that there is a rise in the "Blair Witch" low-fi style of content being released. It seems that the less polished and more realistic stories will perform better in the right context. It is important to realize we need to have a balance of content styles.
Some of the more detrimental effects that will certainly create some challenges for the one-shop freelancers.
Stories are often presented and/or viewed one-to-one. Though this does increase the intimacy of the interaction and engagement, it makes scaling a business much more difficult.
Stories are also presented for a shorter length of time, typically 24 hours and then the content disappears forever. This presents an entirely new challenge regarding tracking and measuring the result of the content. There is, however, the expectation of new tools and API features that will quickly be put in place as our technology continues to progress.
Techniques for Social Stories
Start creating raw, unedited, live-action, and vertically oriented video stories – yesterday!
Use Highlighted select stories for special promotions, campaigns, or for longer, more high-production videos that warrant more exposure.
Join forces and use creative resources to integrate video, storytelling, text, images, photography, etc. to create something great.
Experiment with the structure your stories to find what will work best for us and our brand.
Get a better idea of what content appeals to your audience by tracking where users are going by adding a UTM (a short text code) to your URL.
Add augmented reality (AR) experiences and GIF stickers to stories to draw viewers attention to a call to action or "swipe-up."
Pay to Play

Marketing budgets have dramatically increased (by 32% in 2018) with many marketers producing more and more social media advertising. Nearly a quarter of the digital ads being created are being placed through Facebook.
This trend indicates that we can expect to see a higher cost to invest in ads, as well as seeing a higher number of competitors with whom we must compete with for customers and clients. At the same time, there is also an indication that more and more ad blockers are being put into place. So, if we are buying our way in, there is no guarantee that our ad is even going to be seen by our ideal clients.
The impact that of these trends will force marketers to invest in more creative advertising in order to rise above the rest of the ad noise. We'll need to add personalization to our advertising but will also need to limit our exposure to our customer and client data and privacy boundary expectations. Lastly, we will need to recognize, embrace, and master the new social media formats as they are released.
Techniques for Paying to Play
Research our ideal client to fully understand what their challenges are and how they interact with us, our brand, our business, and our products or services.
Clarify how our goals tie back to our business objectives and what our metrics are measuring.
Create or invest in high-quality, visually compelling content.
Test organic content and repurpose the top performing content for use within ads.
Measure and compare Ad results to set benchmarks for our future campaigns.
Become an early adopter and embrace new formats to take advantage of consumer curiosity.
Use multiple ads with slight variations to split-test for the most successful campaigns.
Social Sales & Shopping

Until recently, sales and shopping online around most of the world has been an e-commerce store or shop type of experience. The rapidly changing technologies combined with a younger generation more comfortable with shopping online now offers options to buy directly from social platforms.
We can expect to see more of the social buying options like Instagram's shoppable posts, Facebook's Marketplace, and Pinterest's Buyable Pins. There are likely to be new roles for video, especially in mobile application and integrating live streaming into advertising connecting people to their purchases.
As freelancers, we need to consider how to leverage video into our businesses. We need to continue to solicit video testimonials and more. We should use video to demonstrate our products and services and push ourselves further and show how our products and services will enrich our customer's and client's lives.
We can expect that learning and finding video creation skills will continue to be a top challenge for many freelancers. When we find a way to make shopping live, interactive and seamless, we will find success. Live streaming will be a key.
Techniques to Sales and Shopping
Research and submit to get an approved business profile on Instagram.
Tag products in our posts for followers to see our products together, browse and buy through social media.
Showcase our products in a variety of different ways thinking about how our customers use our products, what their interests are and addressing their anticipated questions.
To get more followers browsing and buying our products, we can conduct contests and promote our products featured in shoppable posts.
Get high-quality user-generated content by offering exclusive promotions or giveaways for followers who share their experiences.
Recreate the energy and urgency of shopping in person by conducting and interacting with viewers during a live streaming product demo.
Showcase our products in life-like scenarios using AR technology.
Messaging (and bots)
Our customers and clients are beginning to demand better one-to-one social experiences. So, how can we do that with what we all already have on our plates as freelancers?
The trend is showing that people are spending less of their precious time online sharing news and replacing it by spending more time on messaging. Logic dictates that if our ideal clients are messaging, then we have a better likelihood of connecting with them if what we offer is presented to them where they are spending their time – messaging.
There will be a huge impact on consumer expectations with this shift from public social environment to a more private social space. Think of it like this, compare traditional social media to the old telephone party lines and messaging as a traditional, albeit direct and real-time, phone line.
In the U.S., customers already prefer messaging to communicate with businesses for customer service. People feel connected to a brand when they know they are directly communicating with a person.
To create a successful messaging strategy we'll need to focus on a few critical elements. The first being that customers and clients want to be removed from the public realm for help and placed in more private and intimate messaging spaces.
Implementing this type of personal messaging into our businesses now and knowing that the volume of messages is going to exponentially increase means that we will be required to address scaling our systems and processes sooner rather than later. This means we need to have a unified inbox to be able to collect, route, and distribute our responses.
With customer satisfaction and expectations continuing to rise, we'll also likely witness an increase in the use of AI (artificial intelligence) and messaging bots. But don't misuse or abuse this automation tool. Remember, our customers and clients are demanding personal interaction. AI and messaging bots should be used only to automate your repetitive and transactional types of exchanges so you can focus on high-value complex exchanges.
Techniques for Messaging
Enable and set up Facebook Messanger to send an instant reply when users send our Facebook Page a message. Have Messenger direct customers or clients to our support or FAQ pages.
Consider adding a plugin to our websites to direct visitors to the specific messaging app that is most popular with our ideal customers and clients.
Streamline our customer support queries from the social platforms to a private direct messaging or customer support system to resolve problems faster.
Scale our customer support efforts with automation and bots for answering routine questions or transactional exchanges.
Incorporate messaging apps to run campaigns or even contests to connect with our customers and clients.
Use Facebook Messenger for useful, immediate, and actionable types of ads.
Social Media Trends Lead to a Bright Future
The social networks will use the statistical data that exposed this past year's trends to develop new formats, technologies, and ways of engaging. There will be plenty more to see.
More
augmented and virtual reality experiences built into mobile video,
personalized content and advertising delivered by artificial intelligence,
shopping experiences integrating seamlessly into visual search and product discovery.
We can expect social media networks to continue to improve security and transparency, update their security policies and explore ways to help users rediscover the authentic, personal connections that brought them to social media in the first place.
There is a lot to think about as we move through social media platforms, conversing with, and searching for, our ideal clients. By researching, studying, and even experimenting with trends revelations, we can become even more skilled. We can become the freelancers who can offer our clients the solutions to the challenges they face.
Links:
Social Media Forecasts for 2019
Using data from over 3,000 customer surveys, interviews with industry analysts, and exhaustive market research, this report will help you understand where social media is going.
If you want to be successful, you need to know where social networks are headed. This report breaks down current trends and how they'll affect the outlook for each social network.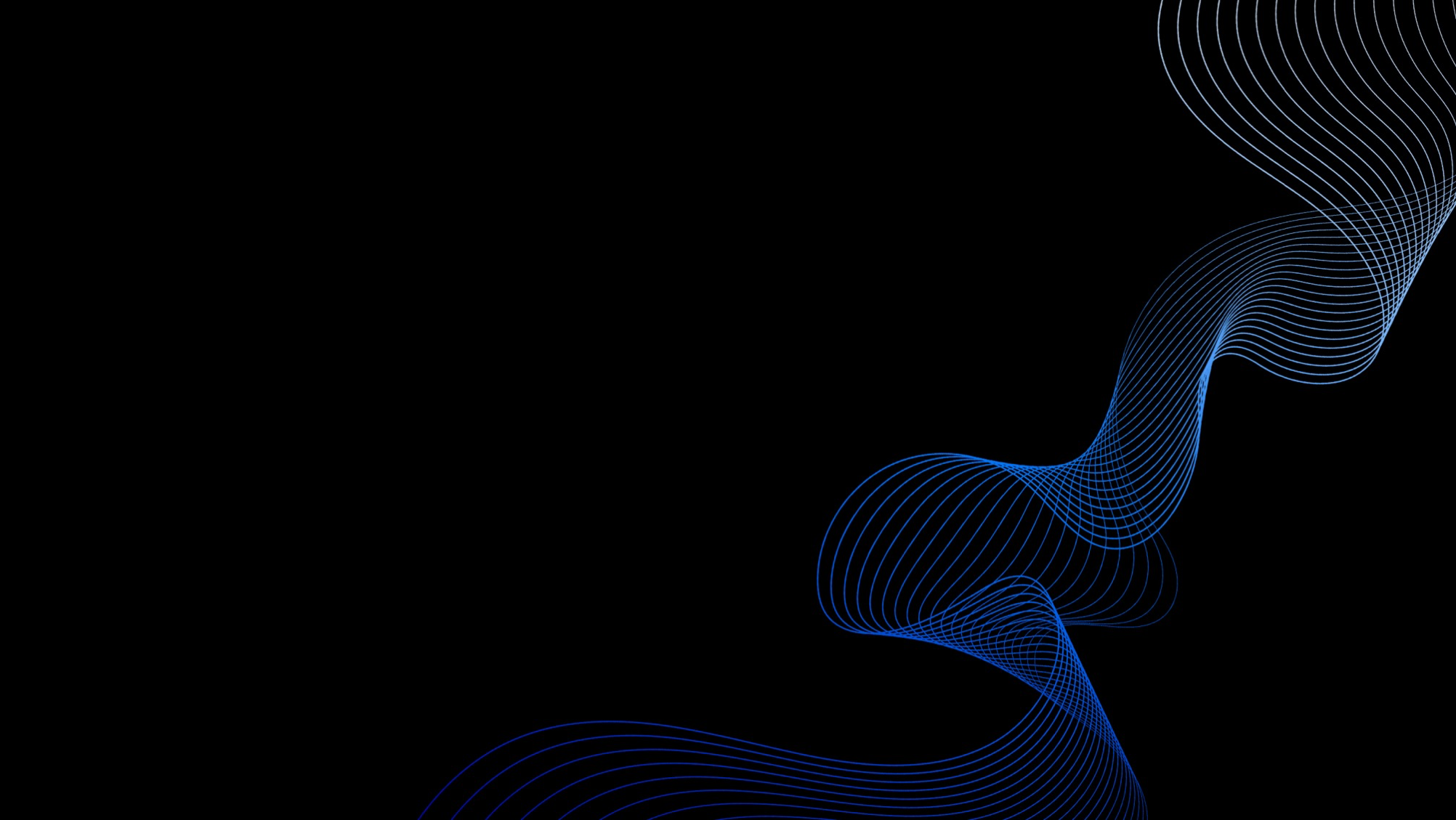 A 2018 Edelman Trust Barometer Special Report, reveals that brands are now receiving blowback from a sweeping lack of trust in social media around the world.
Presenter Bio: Kerry Carron
Kerry Carron is a loving wife and mother of three grown boys. As a freelancer, Kerry has built hundreds of WordPress websites and assisted other freelancers and small agencies with WordPress support and business development. She is the founder of OwnWP, a production of Ultimate Solution, LLC.

Kerry specializes in processes and creating systems. She is passionate about helping others find their path to success and her aspiration with OwnWP is to encourage other freelancers in finding and using the right combination of tools and skills they need to do more than merely survive!